California.
Humboldt County, California
So I know I live in California and everything so I wasn't sure how to go about writing a blog about it but I thought what better time to write about it then with our trip to Humboldt County? We went the day after Christmas. It was really uh out of the blue. I just bored at home so I told them I wanted to go somewhere. I randomly chose Humboldt County out of a list of California Tourist Spots. I didn't realize it was 5 hours away or that I've actually been there before when I picked it. Its really close to Oregon. Like 100 miles away from it.
I got to wear my new jacket. The hood is ridiculous. You can fit like 2 other heads in it.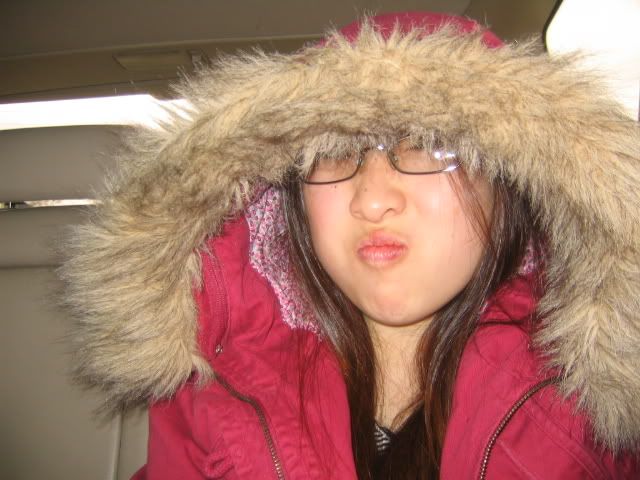 The weather was awful. This was the sky at 12 p.m. Not exactly ideal for a vacation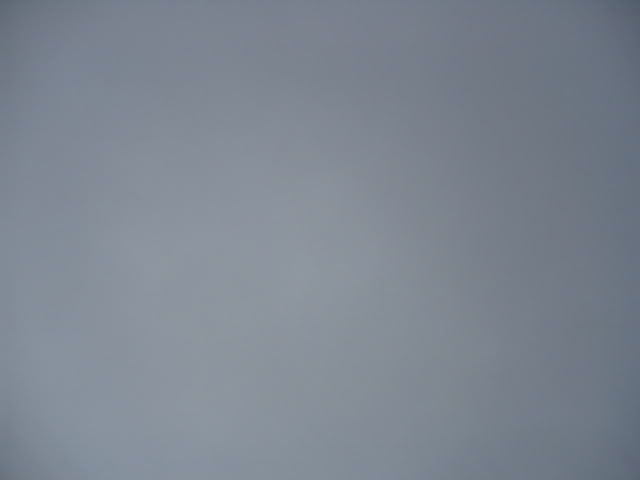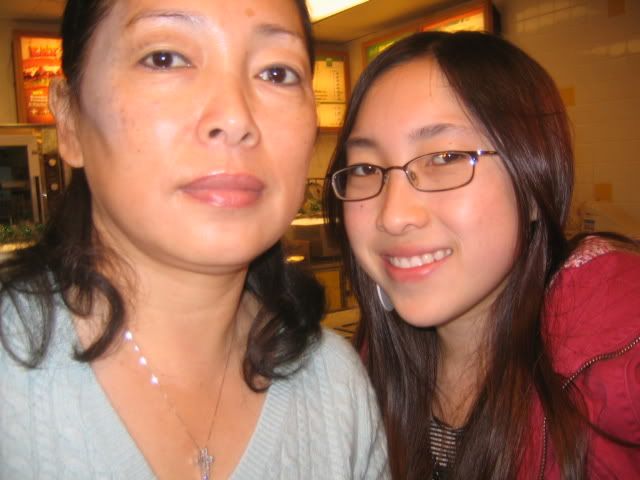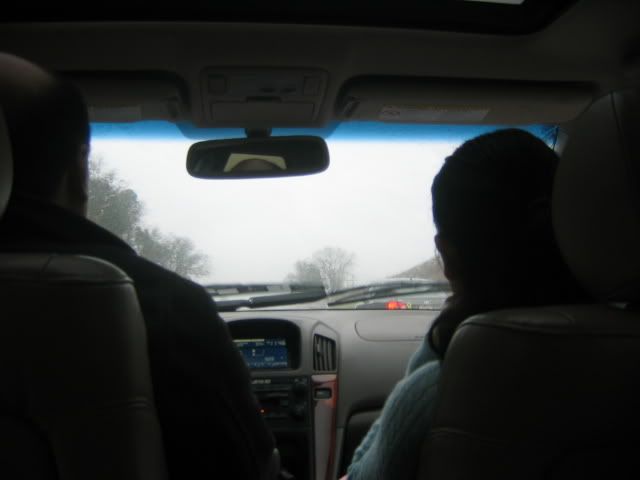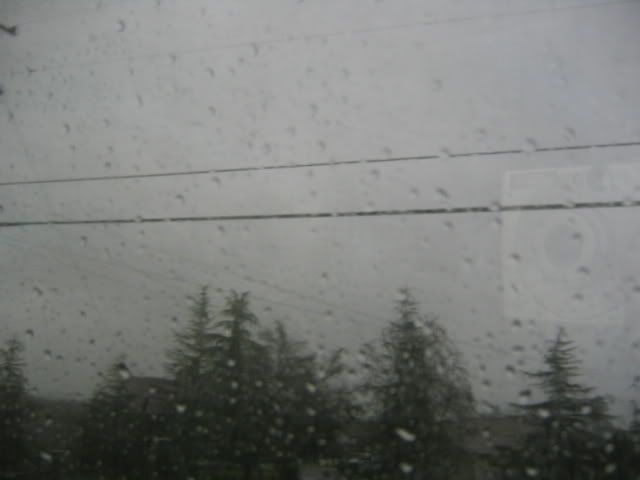 We passed by a bunch of little towns. Hopland, Willits, Scotia. We stopped to eat at the only restaurant open. It was in Garberville. I just noticed the view outside the window looks like a painting.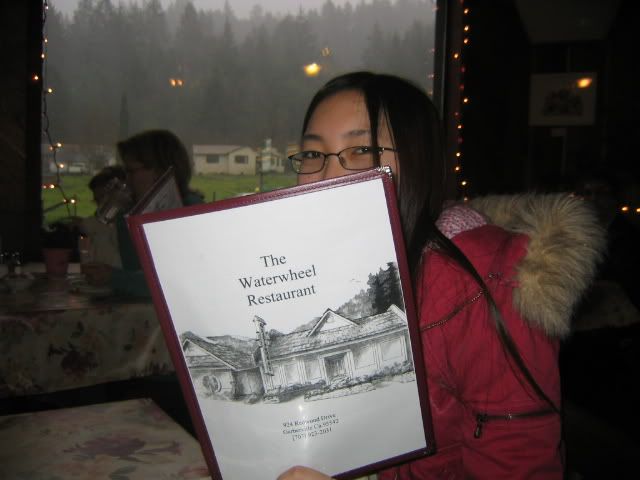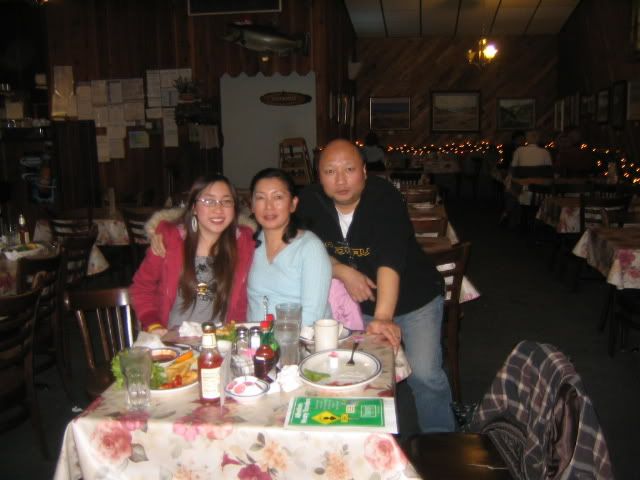 Then we headed off for the Avenue of Giants. It was good thing there werent that many cars on the road because for almost all the photos, we kept stopping the car so I could jump out and take photos.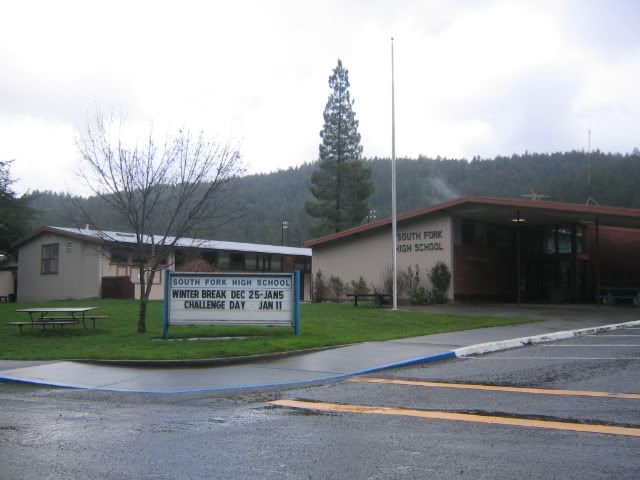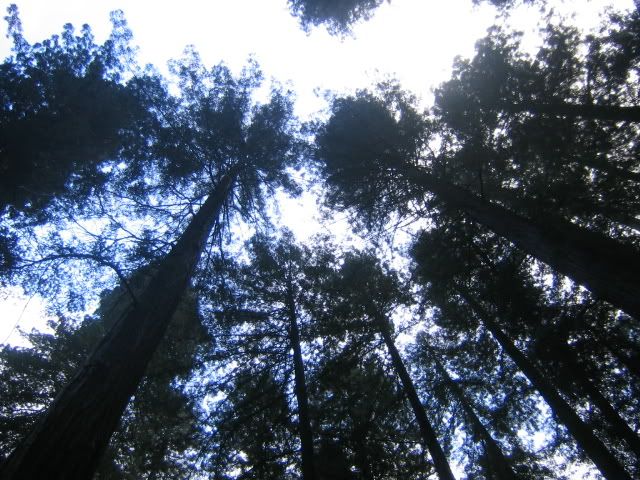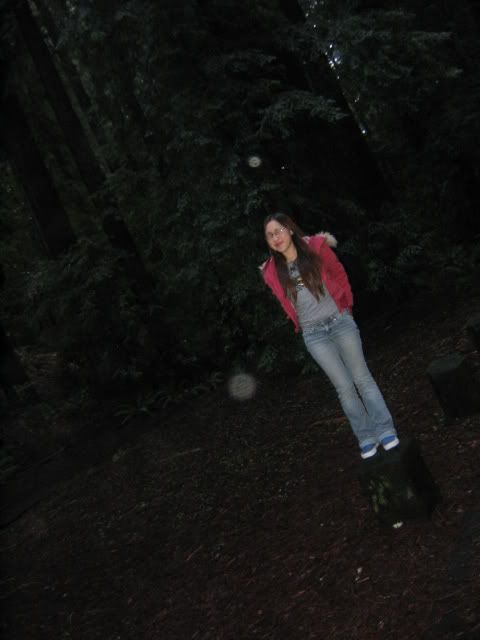 Yeah heres the worst photo of me ever. But its necessary to show you how I freaking stepped on some dead animal carcass thing. And I was kneeling. Which is why I look so short. Can you see it? Its by the corner in this photo. I screamed my head off when I saw it.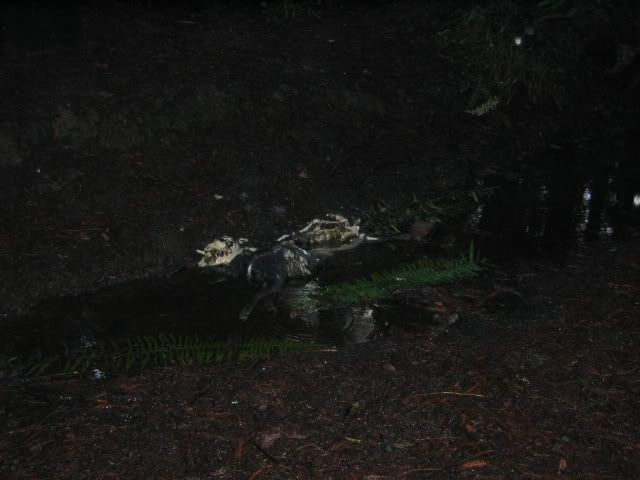 I can't remember if these photos were taken in Ferndale or Fortuna.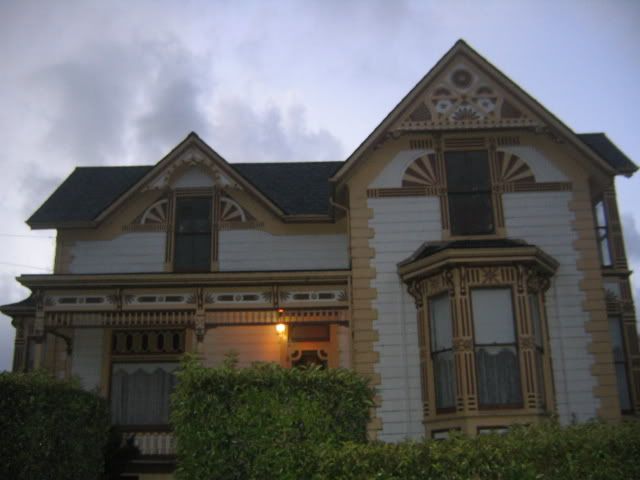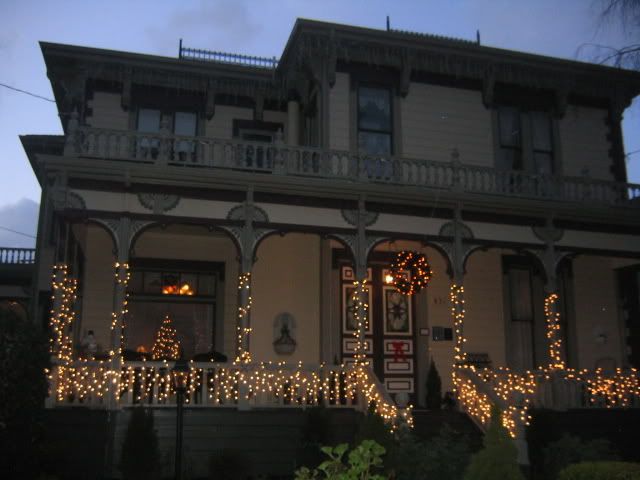 Look! A mini Victorian house. It was adorable. And if you looked in the windows, it was furnished with everything. There were plates and stuff on the tables. I was really freaked out that somebody might pop out of nowhere.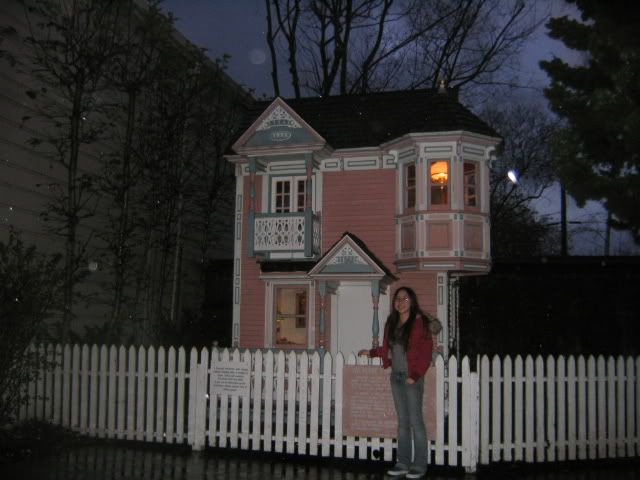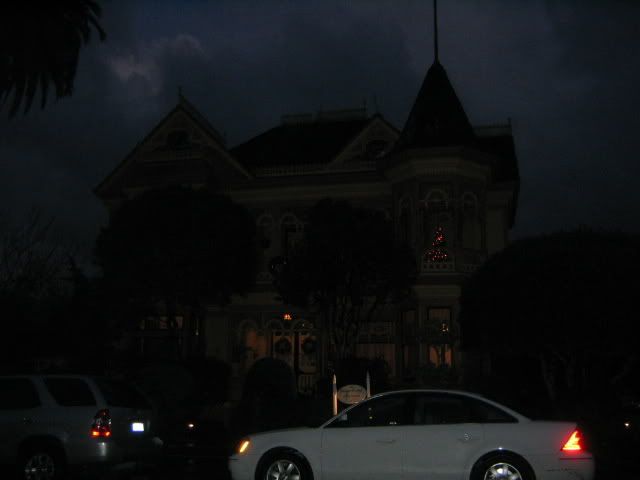 Then we went motel searching. We ended up staying at Best Western. Bad photo of me but look at the earrings I bought there! They're adorable.
Free breakfast! Haha. PB brought it up for me. Best doughnut ever.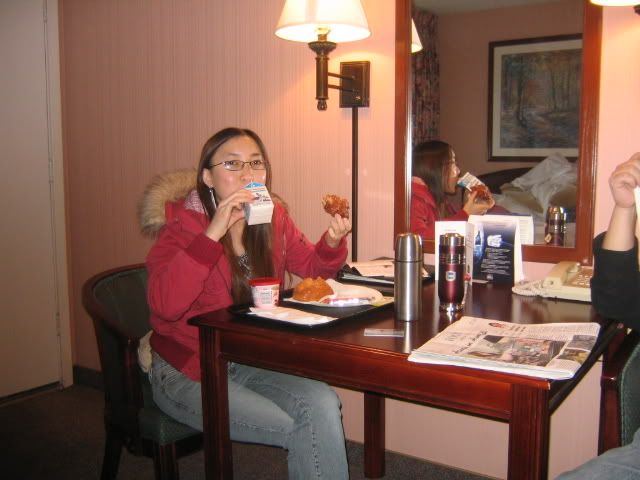 Then we went to all the other tourist spots. Apparently Humboldt County is more of a summer vactioning spot. Everything was closed. Oh and the whole place was out of electricity.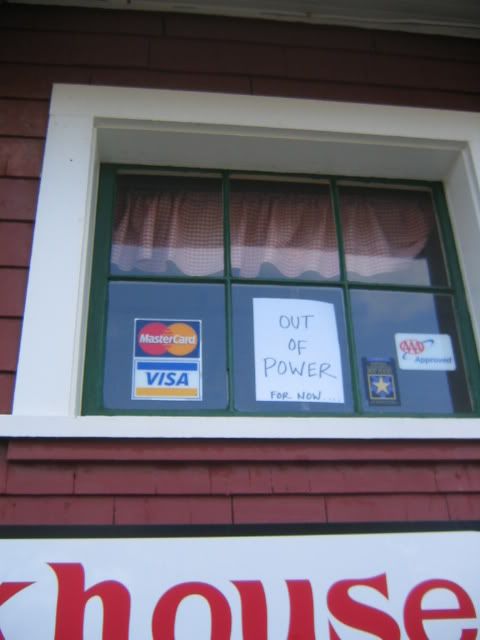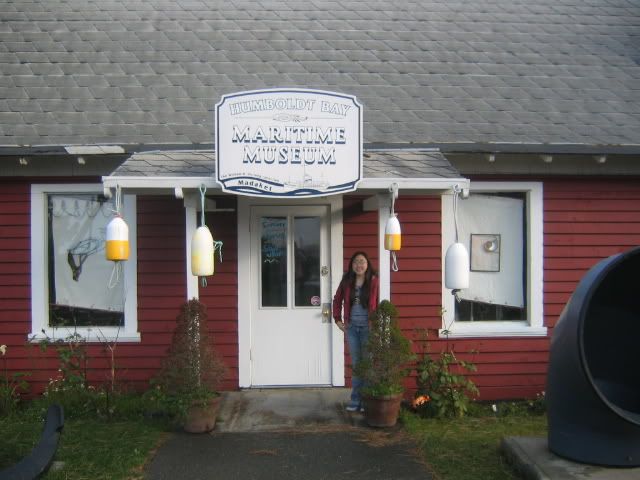 It was
soooo
windy. I swear. I almost got blown away.
We stopped at a souvenir shop. Well it was more of a boat supply shop.
Haha
. The sweetest old man worked there though. I bought t-shirts and a souvenir for Olivia and PB bought postcards.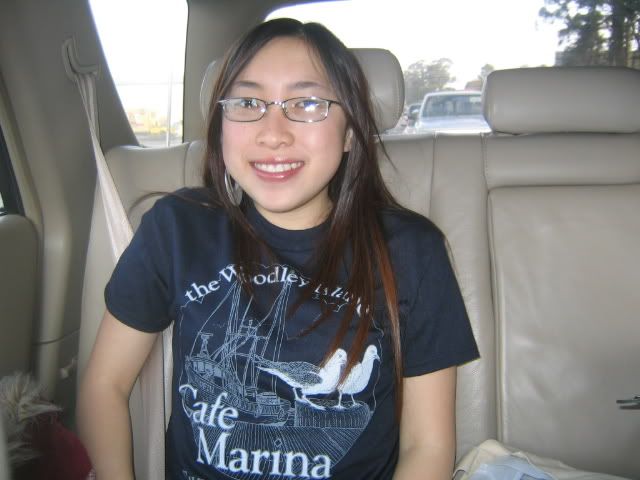 And at that point I was exhausted already. All I wanted to do was go home and sleep.
Haha
.
Theres
loads more photos on
PB's
camera which she hasn't even uploaded yet.
Psh
.
43 states left to go. I like how I keep writing that for each blog. Only because I keep revisiting the same places over and over again.
Haha
.